It's on like... Stanley the Bugman, I guess.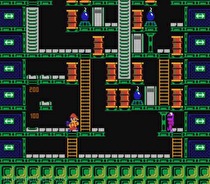 The July update for NES Online has a cople of games and a much-requested new feature.
Launching July 17, the July additions to the service will be Wrecking Crew and Donkey Kong 3. The same lineup will be in place for Japan and the rest of the world.
Additionally, a rewind function will be included with the update. Holding down ZL+ZR will allow for the ability to move back on a timeline of the gameplay.