Maybe there'll be a way to get achievement points on something besides Minecraft.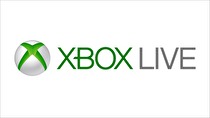 Having taken a foothold into the Switch with Minecraft, Microsoft is looking to expand the availability of Xbox Live on Switch among other platforms.
A session at the upcoming Game Developer's Conference presented by the principal program manager and a senior engineer at Xbox is set to discuss a new software development kit that will enable Xbox Live services on PC, mobile, and the Switch. Although the text of the information is not publicly available, Windows Central preserved the text: "Get a first look at the SDK to enable game developers to connect players between iOS, Android, and Switch in addition to Xbox and any game in the Microsoft Store on Windows PCs."
Microsoft's PlayFab back-end services are expected to be leveraged in a fashion that would bring friend list support, achievements, and social services (such as voice chat) into the Switch. Based on current practice, the $60 Xbox Live Gold subscription would not be required for Switch players to access it, though the Nintendo Switch Online subscription may be required for actual online play.