In collaboration with... *checks* the makers of their favorite messaging app.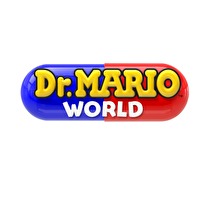 Mario is going to have a busy summer on phones.
Nintendo has announced Dr. Mario World will be available this summer on smart devices. The title will be a free-to-play title with microtransactions; the nature of them has not been disclosed.
Continuing their trend of moving beyond their initial mobile relationship with DeNA, Nintendo will be developing Dr. Mario World in collaboration with LINE. Although more known for their messaging platform, LINE also does have experience in developing more casual mobile games.