European indies dropping bombs over here.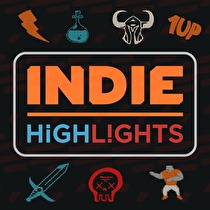 Nintendo of Europe and prominent independent developers made a host of announcements in today's Indie Highlights video.
Wargroove and SteamWorld Quest: Hand of Gilgamech were announced, with the former releasing on February 1 and the latter in 2019.
Plug-In Digital presented Double Kick Heroes, a side-scrolling shooter with a heavy metal soundtrack that includes licensed tracks. The game will debut on Switch in summer.
When Ski Lifts Go Wrong, announced in the Kinda Funny Showcase last month, released today.
Forager is a 2D open world game with a pixel art style published by Humble Bundle, "coming soon".
PC smash Goat Simulator has come to Switch in a version known as "The GOATY". The out of control action launches today.
Chucklefish, in addition to Wargroove, also showed side-scrolling puzzle platformer Inmost for a 2019 release.
Unruly Heroes is a co-op action platformer with a multiplayer combat sidegame, and it's available now.
Deck13's high-speed shooter RPG CrossCode will come to Switch in 2019 with exclusive content.
Treasure Stack, the Wario's Woods-style puzzle game, was later confirmed for release on March 1.