Our legal department advised us not to use the obvious line about it being on.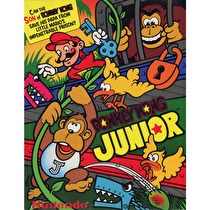 One of the first sequels in Nintendo's catalogue is coming to Switch this week.
Hamster have confirmed that Arcade Archives Donkey Kong Jr will arrive this Friday in all territories. The standard ACA pricing of $7.99/€6.99/¥823 will apply.
Originally released in 1982, DK Jr was later converted to the home as one of the Famicom's launch titles and represents an early use of Mario as a villain.