They couldn't call it a Fire Emblem Festival, because that would be kind of awkward.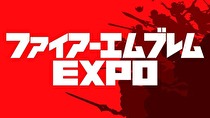 Fire Emblem will be holding a massive celebration next year in Japan.
Intelligent Systems have announced a Fire Emblem Festival will take place on the 4th of May. The event will be held at the Zepp Tokyo music hall, with tickets going on sale December 28.
More details about the festival will be announced in a livestream to air next Saturday (Japan time).