The road to 20 million is paved with fainted Pikachu.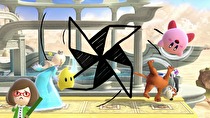 Nintendo has released their results for the first half of the 2018 fiscal year, covering the period from April 1 - September 30th with focus on the period from July 1 - September 30.
All figures expressed in yen, with comparisons to US dollars at press time market rates of $1 = 112.782yn.
Financial indicators
Operating income: 61.405bn yen in six months, 30.870bn in quarter (US ~$544.445m, ~$273.707m)
Ordinary net income: 91.931bn, 48.065bn in quarter (~$815.148m, ~$426.19m)
Revenue: 388.905bn, 220.748bn in quarter (~$3.448bn, ~$1.957bn)
Digital sales: 39.1bn, 20.6bn in quarter (~$346.65m, ~$182.634m)
Mobile revenue: 18.7bn, 9.7bn in quarter (~$165.796m, ~$86m)
Hardware Figures
Switch: 3.19m shipped in three months, LTD 22.86m, surpassing the GameCube by 1.24m, next target is the N64 at 32.93m (9.05m away).
3DS family: 620k shipped, LTD 73.53m.
"Classic Systems": 3.69m between NES and SNES.
Software
Total Switch software:24.17m for the quarter (includes digital releases only if a physical version exists)
Total 3DS software: 3.32m units
Super Mario Odyssey now at 12.17m copies sold in just under a year (1m for the quarter), Mario Kart 8 Deluxe at 11.71m (1.36m for the quarter), and Breath of the Wild Switch now 10.28m (960k for the quarter). Splatoon 2 shipped 710k for the quarter, LTD 7.47m.
Release Schedules
Produced in the gallery. Notable is that Nintendo is listed as the overseas publisher only for Daemon x Machina, and will be publishing Dragon Quest Builders 2 in the West sometime in 2019.