The eShop maintenance is over, and now the games begin.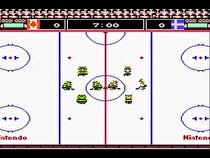 Tonight's eShop maintenance is officially over, and Nintendo Switch Online is officially live.
The free trial can be claimed on the console, which automatically starts a 1 month membership that can be immediately cancelled. The special NES Joy-Cons can now be ordered on the Special Offers page.
NES Online is now available as a free download in the eShop, with online play supported. Users with foreign accounts - notably, Japan - can also download those versions of the application and play the games with Famicom box art.