Stuffed full of content. Almost like a ballot box.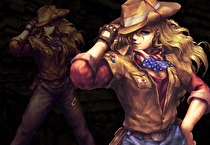 A sequel to one of the last lights of WiiWare is coming to Switch "soon".
La Mulana 2 has been announced for release on Switch and other consoles. The reveal was first made by Famitsu, with a simultaneous reveal at Microsoft's indie games event prior to the PAX West expo.
No release date was given for the exploration game. Console builds are in progress, but the game just recently launched on Steam after a Kickstarter campaign.