July has become a Nintendo month.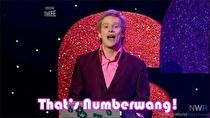 July was Nintendo's best month of the year so far in the US NPD Group's sales survey.
All data is for the period of July 8 to August 4.
In hardware, the Switch was the best selling system of July on both a unit sales and dollar sales basis, with Nintendo reporting their highest hardware unit sales for a July since 2009. This sets a bound for combined Nintendo hardware sales of between approximately 650k (July 2010) and 832k (2009).
For software, Octopath Traveler followed up the success of Mario Tennis Aces by being the top selling game of July even in the combined format. Nintendo's other debutants also fared well, as the $40 US Captain Toad: Treasure Tracker combined to finish 14th in the revenue chart. Although WarioWare Gold did not crack the combined top 20, it was the third best selling 3DS game of the month behind the Pokémon Ultra titles. There were eleven different Switch titles in the top 20 combined; Octopath #1, Mario Kart 8 (Deluxe) #3, Crash Bandicoot N-Sane Trilogy #4, The Legend of Zelda: Breath of the Wild #5, Super Mario Odyssey #7, Mario Tennis Aces #10, FIFA 18 #11, LEGO Incredibles #12, Captain Toad #14, NBA 2K18 #15, and Minecraft #19.
The software top 10s for Nintendo platforms:
Switch
Octopath Traveler
Mario Kart 8 Deluxe
The Legend of Zelda: Breath of the Wild
Super Mario Odyssey
Mario Tennis Aces
Captain Toad: Treasure Tracker
Splatoon 2
Crash Bandicoot N-Sane Trilogy (Activision)
Donkey Kong Country: Tropical Freeze
LEGO Incredibles (WB Interactive)
3DS,/p>
Pokémon Ultra Sun
Pokémon Ultra Moon
WarioWare Gold
Mario Kart 7
Captain Toad: Treasure Tracker
Super Smash Bros
Super Mario 3D Land
Minecraft (Microsoft)
Super Mario Maker
Detective Pikachu