You can only hold off the game for so long.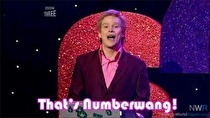 The NPD Group has released their United States sales survey for June, and Nintendo is a big winner.
In hardware, the top selling system tracked by the NPD in unit sales was the NES Classic Mini, which was re-released on June 29 and had eight days of sale in the reporting period (June 3 - July 7). This is the first time the NES has been the top seller in a hardware survey, as NPD began tracking in 1995 and the original run was discontinued in late 1994. (Due to the system's US$60 price point, the PlayStation 4 was the top system by revenue.) The Switch was up 50% compared to June 2017 in terms of revenue, and the 3DS was also up slightly on the same period last year.
In software, five Nintendo-published titles and four multiplatform titles with Switch releases made the top 20. The nine releases appear to be a new high for the platform in this format. Mario Tennis Aces was the best selling game of June, even in the combined revenue format, and has the highest first month sales of any tennis game in history (the previous record was held by the original Mario Tennis in 2000) with only its retail sales. Mario Kart 8 Deluxe was next for Nintendo at 6th, followed by Super Mario Odyssey in 11th, Zelda: Breath of the Wild at 12th and Donkey Kong Country: Tropical Freeze in 19th. Among third parties, LEGO Incredibles was 7th, FIFA 18 rode the World Cup to 8th, the newly expanded Crash Bandicoot N-Sane Trilogy took 9th, and NBA 2K18 swished into 14th.
The only blemish on Nintendo's record comes with its other June debutant, as Sushi Striker: The Way of Sushido failed to crack either the Switch or 3DS top 10 charts. The charts are listed below:
Switch
Mario Tennis Aces
Mario Kart 8 Deluxe
Super Mario Odyssey
The Legend of Zelda: Breath of the WIld
Donkey Kong Country: Tropical Freeze
LEGO Incredibles (WB Interactive)
Splatoon 2
Crash Bandicoot N-Sane Trilogy (Activision)
Kirby Star Allies
Hyrule Warriors: Definitive Edition
3DS
Pokemon Ultra Sun
Pokemon Ultra Moon
Mario Kart 7
Super Smash Bros
Super Mario 3D Land
Detective Pikachu
Minecraft (Microsoft)
Mario Party: The Top 100
Super Mario Maker
The Legend of Zelda: A Link Between Worlds