The older of the two will be slightly cheaper.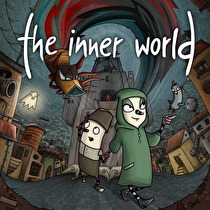 A former German "Best Computer Game" and its direct sequel are landing on Switch next week.
Headup Games have announced The Inner World and The Inner World: The Last Wind Monk will both release on the Switch next Friday (August 3). The original title will be $/€11.99 or £9.99, with The Last Wind Monk setting back $/€14.99 or £11.99.
The Inner World was named Best Computer Game at the German Computer Game Awards in 2014, while the sequel was named Best Independent Game at the 2017 German Developer Awards.