Go get your balloons.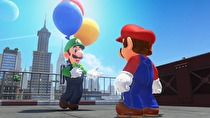 Nintendo apparently wanted to get in on the week's update party.
The chief feature of the update is the Luigi's Balloon World mode announced in last month's mini Nintendo Direct. The mode will unlock following the completion of the game.
New costumes and filters for the photo mode are also available in the update.