Not quite shutting down, but we have a schedule until around generation 14.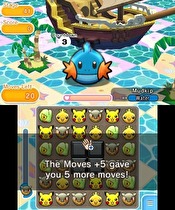 After three years of operation, Pokemon Shuffle has dramatically shifted its update schedule.
Traditionally updates have held 1-2 weeks of special stage data, with 3-4 weeks given for holiday periods, but yesterday's update (version 1.5.7 for 3DS) has released 24 weeks worth of information that will repeat until the year 2037. The final main stages (up to 700) and expert stage (53) as well as Ultra Stages (main stage repeats with larger HP bars) were also introduced with the update.
The event schedule is currently being built on the game's Reddit page. Notable events include the final Mega Stone game being introduced in a competition in April, and "mythical" Pokémon Marshadow tabbed for July.