Great, Tom Nook with direct billing.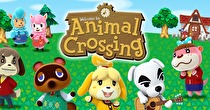 The next Nintendo Direct is going mobile.
Nintendo has announced a Direct focusing on the Animal Crossing mobile game will air this week. The video will air at noon JST Wednesday, or 11 p.m. Eastern time / 8 p.m. Pacific time on Tuesday night. Due to timing, the video will run at 7 a.m. UK time for the European market.
The announcement from Nintendo has confirmed that no Animal Crossing products for Switch or 3DS will be discussed, nor will other mobile software.