Yes you can possess everything, including man-hole covers.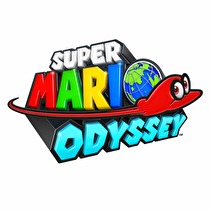 We've got our plot, Mario needs to save Princess Peach. This time it's from the evil clutches of Bowser.
What is new though are the ghost like residents from the Cap Kingdom, Capps and Tiara. Using the powers of Tiara, Bowser is forcing the princess to marry him and it's up to Mario and his new companion Cappy to save them.
We also got a partial list of the included cities and kingdoms:
New Donk City: Metro Kingdom
Tostarena: Sand Kingdom
Mount Volbono: Luncheon Kingdom
Steam Gardens: Wooded Kingdom
Bonneton: Cap Kingdom
Fossil Falls: Cascade Kingdom
Shiveria: Snow Kingdom
Bubblaine: Seaside Kingdom
The world of Super Mario Odyssey is so big it encompasses the entire globe. To travel to each kingdom Mario uses his cap shaped ship, The Odyssey. Powered by Power Moons, Mario must find a specific number of moons to reach each kingdom. To help Mario own his journey are a number of friends starting with Talkatoo, an aptly named talking parrot. talkatoo provides you with help and advice about where to go next. If you really get stumped you'll also be able to get information from Hint Toad, or get Power Moon locations from Uncle Amiibo.
Other ways to find Power Moons are through rewards for completing mini-games such as Koop Freerunning, Jump-Rope Challenge, and RC Car Challenge. These mini-games will have global leaderboards for the fiercely competitive.
The classic Mario outfits we've seen in trailers can be purchased from a string of stores called Crazy Cap. Along with the outfits you can also purchase stickers and souvenirs to dazzle up the Odyssey.
In a bid to own social media, Nintendo has included a Snapshot Mode, a 360 degree camera that takes photos of Mario in game that can be posted to Facebook and Twitter. With a number of filters and other editing features, you'll be able to take screenshots to share or to set as the wallpaper of your phone.
Pack your sunscreen because Mario will be suntanning on the beaches of Seaside Kingdom on October 27th. A Switch hardware bundle will release the same day with the game, red Joy-Con controllers and a carrying case at a MSRP in the US of $379.99.