The entire story is headed to consoles.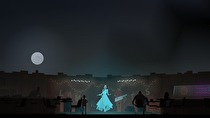 Indie adventure hit Kentucky Route Zero is about to complete its adventures, and the Switch will see it.
The TV edition of the multi-part adventure series from a two person development team was announced for an early 2018 release today on Switch. All five parts of the story will come to the Switch, as the episodic adventures began releasing on Steam in 2013.