Remember life before Switch?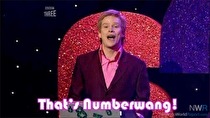 A bounce-back performance from the 3DS and a solid performance for a former Wii U title marked the final NPD sales survey for Nintendo before the Switch.
On the hardware front, the 3DS was up 77% over January, thanks to strong performance of the Pikachu New 3DS that went on sale during the month. NES Classic and final Wii U numbers were not available, and Switch launch numbers in the United States will come with next month's report.
In the software arena, Poochy and Yoshi's Woolly World was the top selling 3DS title of the month ahead of three-month defending champions Pokémon Sun and Moon. Dragon Quest VIII, the other major 2017 release for the 3DS, held in the top 10 for a second month.
Nintendo platform top 10s (note: the 3DS chart includes all handheld systems):
Wii U
Super Smash Bros.
Paper Mario: Color Splash
Minecraft
Yoshi's Woolly World
Super Mario Maker
Pokkén Tournament
New Super Mario Bros U + Luigi U
Splatoon
Super Mario 3D World
Mario Kart 8
3DS
Poochy and Yoshi's Woolly World
Pokémon Sun
Pokémon Moon
Super Mario Maker
Super Smash Bros
Mario Kart 7
Dragon Quest VIII
Pokémon Omega Ruby
The Legend of Zelda; Ocarina of Time 3D
Mario Party: Star Rush