Might want to load up those three Nintendo Accounts.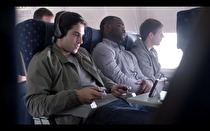 Nintendo has revealed additional details about the Switch following questions from Kotaku.
For game storage, Nintendo has confirmed simple SDXC support for the console, offering up to 2TB of storage as it becomes available. Game saves will be saved exclusively on the Switch's 32GB internal storage, with "re-downloadable" data (games, DLC) saved to microSD if available, or to the system's internal memory if not. USB hard drive support for the dock is "being researched" for potential future inclusion.
Regarding user accounts, each Switch will support up to eight users, with the ability to tie Nintendo Accounts in different regions to different users: "The user will access the Nintendo eShop that corresponds to the country identified in their Nintendo Account." This is similar to the handling of accounts on the PlayStation 3 and PlayStation 4, although Nintendo Accounts also allow the user to change their country.
Miis will also be returning, but the Mii Maker will be an option in the Settings menu instead of having a separate Mii Maker app on the system.