The business models will depend on the game.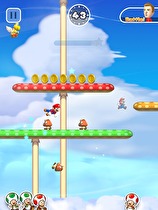 Following two internal titles this year, Nintendo intends to increase their mobile pace in 2017.
In separate Japanese newspaper interviews, CEO Tatsumi Kimishima confirmed the plan to release at least four mobile titles in calendar 2017 and onward. An interview with the Kyoto Shimbun paper originally reported "2-3 per year", but a separate interview with the Sankei newspaper quoted Kimishima as saying there would be "more than three" internally developed Nintendo mobile titles per year.
Currently, Fire Emblem and Animal Crossing are slated to be the next mobile franchises with release by the end of the fiscal year (March 31). A third title is also confirmed for sometime after March. To date, Nintendo has released Miitomo and Super Mario Run, the latter of which has crossed the 50 million download milestone worldwide.