Atlus/Sega returns to an old friend for European distribution.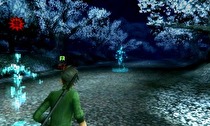 Following a split from NIS America, Atlus and Sega have formed a new publishing partnership for physical games in Europe.
Deep Silver has reached an agreement to publish "Atlus and Sega titles" in Europe, beginning with Shin Megami Tensei IV Apocalypse and PlayStation title Persona 5. The announcement was tweeted out this morning, and a follow up announcement from Atlus confirmed 7th Dragon III: Code VfD will reach Europe.
We're bringing @AtlusUSA and select @SEGA titles to Europe! That means YES to Persona 5 and SMT IV: Apocalypse! pic.twitter.com/4GxPiLchQh

— Official Deep Silver (@deepsilver) July 6, 2016
Deep Silver has worked with Atlus USA before for the original PlayStation 2 release of Persona 4 (through SquareEnix) and distributing 2011's Catherine. No timeframe has been given for the European release of SMT IV Apocalypse/7th Dragon, nor if other recent Sega 3DS titles like the Sega 3D Classics Collection will be included, but negotiations are ongoing.