It'll be the closer for Treehouse Live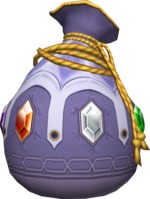 Tomorrow's Treehouse Live will get a little bit bigger, including yet another 3DS RPG.
A recap of today's events included a note about tomorrow's Treehouse Live that confirmed Rhythm Heaven Megamix and Yo-Kai Watch 2 would be on the stream, but also included at the end:
The broadcast will also include the introduction of a new role-playing IP for Nintendo 3DS.
We will be monitoring the stream tomorrow and provide as much information as we can.