North America is hitting the races the same day as Europe.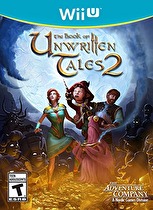 Nintendo's upcoming games list has revealed a couple of titles coming soon to North America.
The first to release is Pocket Card Jockey, which will release on May 5 in North America. The European release for the solitaire-fueled horse racing simulation was previously announced for the same day.
On May 10, the game list is showing a release date for The Book of Unwritten Tales 2. Originally a Kickstarted PC release, the PlayStation 3, Xbox 360, PlayStation 4 and Xbox One received a version of the point and click adventure last September along with the PC version. The game is also anticipated to come out at retail with a MSRP of $19.99, though Amazon shows the game's retail release slated for June 7. We will continue to monitor the situation.