Anything sold on Wii U this fiscal year will be a bonus.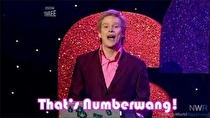 Nintendo did post an operating and overall profit for the past fiscal year, though numbers were down across the board.
Financial Indicators:
Net income 32.881bn yen (US$295mn, all conversions based on current market rates)
Net sales 504.459bn yen (approx. US$4.5bn)
Download sales 44bn yen (US$395mn)
Revenue from smart devices and licensing 5.7bn yen (US$51mn)
Hardware numbers:
WIi U 3.26m for the fiscal year, 12.8mn to date
3DS family: 6.79m year, 58.85m to date
amiibo: Figures 24.7m year, 35.2m to date, cards 28.9m to date
Hardware projections:
3DS family 5 million systems and 55 million software sales
Wii U 800,000 systems and 15 million software sales
No NX indicators given intentionally
Top Performing Games of the Fiscal Year:
Splatoon 4.27m copies
Super Mario Maker 3.52m
Yoshi's Woolly World 1.3m
Animal Crossing Happy Home Designer 3m
Fire Emblem Fates 1.8m (note: no European release)
Software plans for the year are attached to the article. Note: Dr. Kawashima's Devilish Brain Training is still on the docket for Europe.