It comes from a land down under.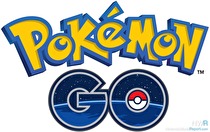 Almost nine minutes of Pokemon Go footage has been uploaded by beta tester and YouTube user Darkathion.
The video shows off character customization, the overworld map, catching Pokemon with and without the AR camera, gyms, replenishing items, and hatching Pokemon eggs. This footage comes shortly after the beta version was made available in Australia.
It seems that catching a Pokemon requires users to throw the Pokeball inside a size-changing ring. Items replenish by spinning the image of a Pokestop location, a real-world location given in-game representation.
YouTube commenters warned Darkathion that Niantic, the developers of Pokemon Go, have been taking down leaks and banning users.