Doesn't mean a replacement is this year, though. UPDATED: Nintendo has responded.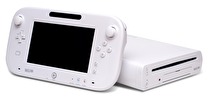 The Nikkei newspaper has published a report that may shed light on Nintendo's console plans for the year.
According to the report (original story: Japanese text) and translated by Tokyo game consultant Serkan Toto, Nintendo would wind down production of the Wii U this year and may have already stopped production of some accessories.
The paper does not confirm that a replacement model for the Wii U would release this year, but it appears that it will be unveiled as Nintendo indicated previously. Wii U production was slowed for a time in 2014 due to high quantity of existing stock.
UPDATE 3/23: Nintendo has issued a response to the Nikkei report: "We plan to continue to sell the Wii U next year".