Just in time for a prominent anniversary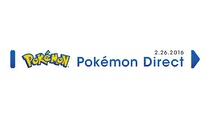 The next Direct video will be airing Friday and dedicated to a 20th anniversary.
Nintendo has announced a Pokémon Direct will air Friday, February 26 at 7 a.m. Pacific, 10 a.m. Eastern, 3 p.m. GMT and midnight JST on the 27th. It will last for five minutes.
The PR announcement confirms we will "find out the latest about Pokémon games". Previous Pokémon Directs were in 2013, and announced Pokémon XY and Pokémon Bank.