Timing tied to Miitomo registration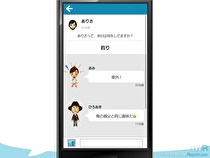 Already live in Japan, the Nintendo Account will come west in two weeks.
Nintendo of America, Europe and Australia confirmed in separate statements today that the Nintendo Account will open with Miitomo registration on the 17th. As previously promised, existing Nintendo Network IDs, emails or social networking accounts (Twitter, Facebook) to create the account.
Among the benefits for early adopters will be unspecified bonuses for Miitomo, and the My Nintendo service will come along with Miitomo.