The software ended the year on a high note.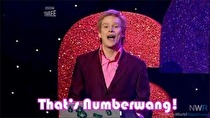 Nintendo ended the year with some decent holds in the December NPDs year over year.
On the hardware front, approximately 464,000 Wii Us and 550,000 members of the 3DS family were sold over Christmas. The 3DS is down approximately 32% over last year, while the Wii U fell about 100k with a less attractive November/December lineup compared to 2014 having Smash Bros and the surprisingly lucrative Captain Toad.
In the software charts, no Nintendo software made the top 10 combined, but two games slated to reach the Wii U in the future in a physical form - Minecraft and Minecraft Story Mode - were #8 and #9 in the combined formats charts. Nintendo announced that both Super Mario Maker and Splatoon have both sold over a million copies in the US since launch, and Mario Maker is the third fastest game to clear the mark after Super Smash Bros and Mario Kart 8. Xenoblade Chronicles X sold over 200,000 copies in its opening month, nearly doubling the game's Japanese sales life to date.