Including the return of a much-abused Lord... in Mii costume form.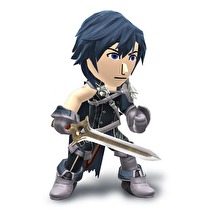 The next Smash Bros update will launch before the week is out.
The update will drop on July 31 in Japan, with NA/Europe/Australia times to be announced shortly. Among the features of the update are the long-promised Tournament mode, replay uploading and support for the classic Super Smash Bros stages Peach's Castle and Hyrule Castle from the N64 version.
New Mii costumes have been announced, including a special Smash Bros hoodie and costumes for King K Rool (Donkey Kong Country series) and Chrom (Fire Emblem Awakening). More costumes are expected to be announced tomorrow.