The latest in the Senran Kagura and Etrian Odyssey games will come to the west this summer on 3DS.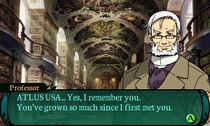 Etrian Odyssey 2 Untold No More
Atlus is wasting no time in following up Etrian Mystery Dungeon (due out in early April) with the long-awaited sequel to Etrian Odyssey Untold. A remake of the 2008 DS dungeon crawler, Etrian Odyssey 2 Untold: The Fafnir Knight will feature a new story mode similar to the original Etrian Odyssey Untold that includes an exclusive character class in the demonic Fafnir.
The game will release this summer in North America at a price of $49.99 and will include bonuses for the physical release, though details are not available at this time.
Our Take: "I'm stoked that this remake of the second game is coming over, but I'm already one Etrian game behind in Persona Q and will quickly be two games behind when Etrian Mystery Dungeon hits. There are too many of these awesome games!" - Neal Ronaghan
"Recent Etrian games haven't done well because of overexposure, but the fans will eat it up, premium priced or not." - Donald Theriault
---
Senran Kagura 2 Bursts Across The Ocean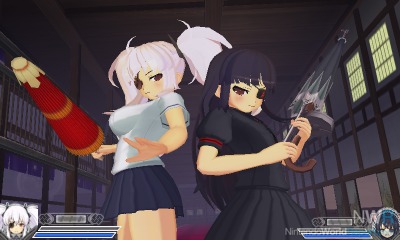 The sequel to 2013's fanservice-fueled brawler Senran Kagura is coming to Europe and North America this summer. Called Senran Kagura 2: Deep Crimson, the new title promises two-character combat, AR girl posing, and co-op both local and online.
Another major change from the original game is there will be physical releases in both North America and Europe. North America will receive the "Double D Edition" with a two-disc soundtrack, while Marvelous Europe is offering a choice of up to four limited editions exclusively on their website. A super-limited (50 copy) limited edition has already sold out.
Our Take: "The first one was really funbags, and this sequel looks to be one of the breast brawlers I've played in a while. Boobs." - Donald Theriault
---
You would think that the only rewards selling out on Club Nintendo in North America would be the physical ones, but of all things, Mario and Donkey Kong: Minis on the Move sold out on the site today for a short time. It's back up as of press time.
The developers of Freedom Planet are talking more about the Wii U version. Someone in the comments yesterday said "Freedom Planet is to the Genesis and Sega Saturn as Shovel Knight is to the NES," so maybe we need to pay more attention to it.