Which of your favorites have been confirmed?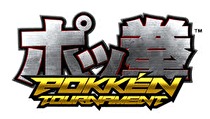 Three new characters have been announced for the upcoming arcade fighter Pokken Tournament.
Along with Machamp and Lucario, who have been shown in previous footage, Suicune, Gardevoir and Pikachu have been confirmed as well in a Famitsu live stream broadcast.
Gameplay was shown with Pikachu squaring off against Lucario. The game uses full 3D range for battle and you can use support sets to help even the odds against your opponent. An Emolga (who was partnered with Fennekin) was seen assisting Pikachu in a battle, and Snivy and Lapras have been confirmed as a support set as well. Mega Evolutions also play a part in the gameplay as Lucario transformed into its Mega Evolution during a battle.
What is interesting is that despite them playing the arcade version of the game, those during the livestream played with controllers that were very similar to Wii U pro controllers.