It's all about the money.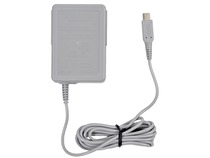 Nintendo has responded to questions as to why there will be no AC adapter packaged with the upcoming New 3DS XL systems.
"New Nintendo 3DS XL uses the same AC adapter as any Nintendo 3DS or Nintendo DSi system" the statement given to IGN reads. "Rather than raise cost of New Nintendo 3DS XL by charging consumers for a component they may already own, we are giving them the option to only buy if they need an AC adapter."