All you need to know is...folders!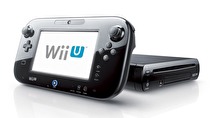 The latest update to the Wii U brings the inclusion of folders, among other interface changes.
The design and layout of the HOME Menu has been updated. Folders can now be created in the Wii U Menu to hold and organize software icons. A Download Management icon has also been added to the Wii U Menu.
There are also changes to the Quick Start Menu. It will now display when the Wii U is powered on from the Wii U GamePad TV Remote. Options have been added to Power Settings that allow users to hide certain software from the Quick Start Menu as well.
Changes to the Nintendo eShop have been implemented. This new update disables usage of characters not used when redeeming Nintendo eShop cards (such as O, I, Z, etc.)
The usual stability and usability updates are in full effect as well. A video showing a tour of what's new can be seen below.