From the team that brought you 3D World.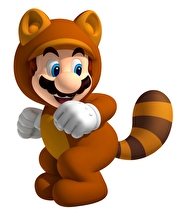 A new Mario game is in the works at Nintendo EAD Tokyo, according to the team that created Super Mario 3D World.
When asked in an interview by Edge Online if it will be a Wii U or 3DS title, Nintendo producer Yoshiaki Koizumi replied with, "That's still a secret!" However, EAD Tokyo team leader, Kenta Motokura, chimed in saying that if it was to be a Wii U title, it might need to make better use of the GamePad. "There's still a lot more room for discovery and invention, and we'll continue to propose new and exciting game mechanics going into the future," stated Koizumi.
No further details regarding the new title were clarified.