Mega Man Zero gets a reincarnate.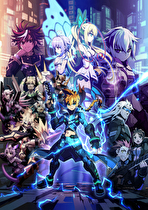 Mega Man creator Keiji Inafune is teaming up with Inti Creates (Mega Man Zero) to make Azure Striker: Gunvolt, a new 2D, action side-scroller coming to the Japanese 3DS eShop this summer.
The game is set in the near future where the psychic protagonist, Gunvolt, joins up with a rebel force and sets out to free the world from the control of a powerful conglomerate, the Sumeragi group, who are oppressing people with new kinds of psychic powers. Gunvolt uses his lightning ability to fight by firing lightning rods to shock enemies, among other things. Throughout the quest, Gunvolt will develop his own powers, meet other psychic characters, and face many psychic opponents, each with separate, unique powers.
There has not yet been confirmation whether or not this game will release in North America and ESRB rating is still pending.
Check out the announcement trailer below: