You can use your hard-earned coins on some Virtual Console and downloadable games.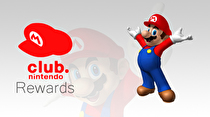 Club Nintendo members can use their coins to get Kid Icarus: Of Myths and Monsters (3DS), Number Battle (DSi/3DS), Yoshi (Wii U) and Bonsai Barber (Wii/Wii U).
On Nintendo 3DS, Kid Icarus: Of Myths and Monsters is available for 150 coins. The DSiWare title, Number Battle, is available for 200 coins.
For 200 coins, Wii U owners can download the Wii U Virtual Console version of the NES game Yoshi. Bonsai Barber is available through the Wii Shop Channel for Wii U and Wii owners for 250 coins.
These titles are available through Club Nintendo until April 6 2014.