Fix 'em up.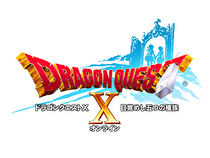 A USB Memory Repair Program is being offered to fix errors in Dragon Quest X via the Wii Shop Channel in Japan.
It has been rolled out to fix problems with the game's installation error code DQ-100-822-X. When updating from the Internet or installing from additional packages, error messages stating there is insufficient USB memory are possible, when that may not be the case.
The program is free and only for players using the game's Wii version on the Wii U; players running the Wii U version do not need this fix.
If you need the repair, the four step process and full details can be found here.