Mario, Zelda, Mega Man, what more do you want!?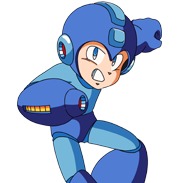 Holy fire sale, Nintendo fans! This week Nintendo is giving us everything and the kitchen sink. Mario, Zelda, and a big sale on the Blue Bomber himself. I hate to do it once again, but if you're not excited about something this week then you'll have to turn over your Nintendo Fun Club card.
Nintendo is putting some serious hurt on our wallets in the wake of two system launches in the last few days, which is exactly what they need to be doing. If they can keep a steady momentum, then this holiday season might not be as disastrous as all those doomsayers seem to think.
3DS Retail Games
The Legend of Zelda: A Link Between Worlds, Available November 22 at midnight - $39.99
Mario Party Island Tour, Available November 22 at midnight - $39.99
Wii U Retail Games
Super Mario 3D World, Available November 22 at midnight - $59.99
3DS eShop Sales
30% off Mega Man 1-4 until 9am PT November 28
Wii U eShop Sales
30% off Mega Man 1-4 until 9am PT November 28
3DS eShop Games
Fans of smartphone games may have encountered this puzzle game before. At a glance, it's a game about moving a square around some other squares, but don't let the incredibly boring sounding premise fool you! EDGE offers 100 levels, some awesome music, and plenty of pretty colors.
Christmas Wonderland 3 - $7.99
I know what you want for Christmas. Minigame collections! Woo! Untangle Christmas lights and solve puzzles in some of the most terrifying Christmas-themed graphics I've ever seen.
Okay, here's one I know you haven't heard before: you solve puzzles by matching three identical gems. Amazing! The best part is that there's over 100 levels of this groundbreaking new gameplay. Man, I know I'm excited!
The Ohnos really don't have it very good. They have no bodies or arms, and they seem to constantly be in trouble. At least they have you, who out of the kindness of your heart will help them in their time of need…right?
3DS Virtual Console
Grand Theft Auto, eat your heart out! I haven't heard of this game, but it looks like a fun little arcade game with, by far, the dumbest premise I've ever heard: "After breaking into a paint store in New York City, the cops are now coming after you! Carrying leaky 10-gallon paint cans, drive over every mile of New York City highways before catching a boat to England." You can't make this stuff up. Who steals paint!?
Wii U eShop Games
If roller coaster games make you think about RollerCoaster Tycoon, then listen up, because the creators of RollerCoaster Tycoon 3 had a hand in this one. What's the game about? You guessed it, building roller coasters!
The Mysterious Cities of Gold: Secret Paths - $14.99
If you miss the Scooby Doo days of kids illegally trespassing into forbidden areas to solve mysteries, then this is the game for you. Dig deep into the City of Gold with three kids in an effort to solve some daring mysteries.
Wii U Virtual Console
No, this isn't a long lost Smash Bros. prequel, but that doesn't mean you should totally write it off! If you're a fan of beat 'em ups then you might want to take a look at this one. I hadn't heard of it before, but it looks like a pretty fun way to kill an afternoon.
DSiWare
Hands On! Tangrams - $4.99/500 Points
Yes, that's right, the DSiWare games continue to roll in even in late 2013. Hands On! Tangrams is a game about, you guessed it, tangrams. For the uninformed tangrams are those little wooden blocks that you probably played with for about a minute in kindergarten.