Nintendo handhelds also do little in the way of sales.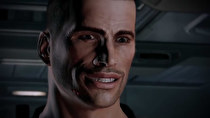 Electronic Arts (EA) recent financial report revealed that their games on the Wii and Wii U only make up 1.3% of sales.
The total amount earned last quarter on the Wii and Wii U was 9 million. Sales from games on Nintendo's handhelds only accounted for 0.7%. In comparison, sales on the PS3 (18.8%) and Xbox 360(24%) were much higher. Mobile games made up 10.8% of sales and PlayStation handhelds 1.0%. PC dominated with 39.4%
It is worth noting that EA's most recent releases on the Wii U and Wii were Need for Speed: Most Wanted (Wii U), in March, and FIFA 14 (Wii) which was the same game as FIFA 13, but with updated rosters.