Fans can get a taste of Japanese thug life a few weeks before the official release.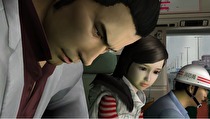 A demo for Ryū ga Gotoku 1&2 HD for Wii U, better known as Yakuza 1&2 in the West, is available on the eShop in Japan today, July 24. The game, announced at a Nintendo Direct this past May, is an HD version of the two Yakuza titles originally released on the Playstation 2. The Yakuza 1&2 HD remake was released last November on the Playstation 3 in Japan.
Ryū ga Gotoku 1&2 HD for Wii U is set to release on August 8 for 5,229 yen for the physical version and 4,700 yen for the digital release. There is currently no word if the title will be released on the Wii U outside of Japan.