It's finally official, get your thumbs ready for August 1!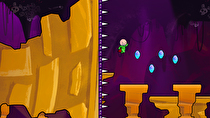 Cloudberry Kingdom will be coming to the Wii U on August 1, according to an email from Pwnee Studios.
This is after some confusion earlier in the week when Ubisoft stated that it would hit on July 30, and developer Pwnee Studios told NWR that the date was "not quite accurate, but not far off."