Nintendo's Global President (and new NoA CEO) sheds some light on the Wii U's slow release progress.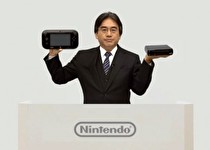 The extended delay of Wii U games, according to Nintendo President Satoru Iwata, is due to the development teams being spread thin between projects in order to accommodate the launch lineup.
Those understaffed teams were forced to work slower on titles, such as Pikmin 3, but Iwata reassured the investors present at the recent Q&A that the extra development time was being spent fine-tuning the games so as to provide the maximum amount of consumer satisfaction.
"We originally planned to release a few first-party titles for Wii U during the first half of this year, but no big titles are scheduled for release before Pikmin 3 in July because we decided to take time to add the final touches to ensure that consumers fully feel that they are valuable titles," Iwata explained. "The brand of a franchise would be completely degraded without customer satisfaction. This is why we delayed the release schedule of such games."
The sentiment has a long standing importance to Nintendo's core business ethic, as Shigeru Miyamoto has been quoted in the past to say "A delayed game is eventually good, a rushed game is forever bad."
Iwata went on to relate the logic to recent release successes that underwent some form of a delay to match Nintendo's high quality aspirations. "We have recently reaffirmed the fact that a delicately crafted game will never fail to appeal to consumers. A good example is Animal Crossing: New Leaf we released at the end of last year. Tomodachi Collection has also made a good start in its first week," Iwata said. "The reason why Fire Emblem Awakening and Luigi's Mansion: Dark Moon have been well received by consumers in the U.S. and European markets is that they still respect the value of games that have been carefully developed to take advantage of dedicated gaming machines."
Some of the Wii U games that have missed their initial release windows are Wii Fit U, The Wonderful 101, and the aforementioned Pikmin 3. Wii Fit U and The Wonderful 101 are scheduled for summer releases, while Pikmin 3 is coming out in July in Japan, August in North America, and the summer in Europe.