Rayman Legends and Aliens: Colonial Marines are also due before the end of March.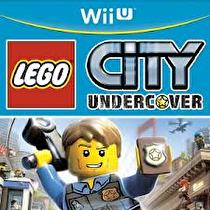 Nintendo of America unveiled their release schedule for Q1 2013, confirming release dates for LEGO City Undercover, Monster Hunter 3 Ultimate and numerous other titles
LEGO City Undercover is touted as the flagship release, arriving in stores on March 18. As hero cop Chase McCain, players explore the vast open world of Lego City, performing parkour-style platforming, apprehending criminals and commandeering over 100 vehicles.
Monster Hunter 3 Ultimate then launches a day later, on March 19. As an updated HD remake of 2010's Monster Hunter Tri, Ultimate introduces several new monsters and gameplay enhancements, and allows for interactions with the 3DS version, which is out on the same day.
Other titles pegged for a March release include Need for Speed: Most Wanted, also out March 19, and The Amazing Spider-Man: Ultimate Edition, both of which came out for rival platforms last year. In addition, The Walking Dead: Survival Instinct will see release on March 26, while fellow first-person shooter Aliens: Colonial Marines is still scheduled for an unknown Q1 date.
Before all that, the previously delayed Rayman Legends has finally been confirmed for release on February 26. A three-level demo is already available to download from the Wii U eShop.
On the eShop digital software front, Double Fine's new adventure title The Cave is set to arrive very soon on January 22, followed two weeks later by Fist of the North Star: Ken's Rage 2 on February 7. Toki Tori 2, Bit.Trip Presents Runner 2 and Zen Pinball 2 are all also lined up for release in Q1.