Little Mac has to fight his way to the top of the WVBA in this SNES classic.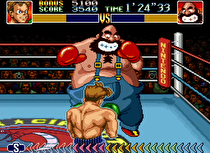 Super Punch-Out!! is now available as a Club Nintendo download reward for 150 coins.
Club members have until November 14, 2012 to redeem this Wii Virtual Console title, which originally released on the SNES back in 1994.
Super Punch-Out!! replaces Pilotwings as a redeemable Club Nintendo reward. The DSiWare title Pro-Putt Domo is also currently available as a reward for 100 coins until November 4, 2012.