Players can transfer their save data in the beta to the final game.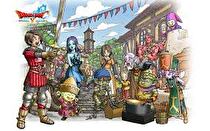 Owners of the Premium Wii U in Japan will gain entry to the beta for Dragon Quest X: Mezameshi Itsutsu no Shuzoku Online.
People who purchase either the Wii U Premium pack or the special edition Monster Hunter 3G HD pack will receive a unique beta code. If they redeem this code, they will be able to play the Wii U version of Square Enix's online RPG before it launches.
Furthermore, when the game is released, any progress made in the beta will be carried over, so players can continue from where they left off.
There were no specific dates given regarding when the beta would start or finish, but it is expected that it will open soon after the Japanese Wii U launch on December 8.