UPDATE: PDP released an official statement regarding the rumors.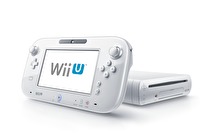 UPDATE: PDP's Senior Vice President Sales and Marketing William Otte has released an official statement regarding the rumors. The statement reads as follows:
"To All,
Performance Designed Products ("PDP") is aware of recent rumors posted alleging that PDP inadvertently "leaked" the official release date of the upcoming Nintendo Wii U gaming system during a trade presentation earlier today. To be clear, PDP has no knowledge whatsoever of the official Wii U release date, and thus it is not possible for PDP to have "leaked" this information.
During PDP's presentation of our fall line of gaming accessories to customers at a trade event, we stated that our Wii U accessories would be available at launch. Much later in the presentation we showed our Epic Mickey 2: The Power of 2 accessories for the Wii and confirmed that the Wii accessories will be in stores by the game's November 18 launch date. Connecting the Wii U launch and Epic Mickey 2 peripheral launch dates is inaccurate and false. PDP has no knowledge whether this is the official Wii U release date or not.
Sincerely,
William Otte
Senior Vice President Sales and Marketing"
Original Story
The official Wii U release date is slated to be November 18, as leaked by game accessory-maker PDP at the GameStop Manager conference.
While displaying their latest and greatest at the conference, PDP supposedly claimed that their merchandise would be releasing ahead of the Wii U's November 18 release. According to an anonymous source, "They changed the subject real quickly once they realized what they said."
PDP Community Manager Candace Hinton replied to the report, telling Kotaku that "at this time we can't confirm Nintendo's dates and we don't know exactly what was heard, but we simply do not know that this point. We are launching accessories, but the date for the accessories doesn't mean a confirmation on the hardware. If you seek confirmation on the date that is something that is going to need to go specifically though Nintendo, but we can't confirm or deny dates on any of their hardware."
Nintendo currently has plans to reveal more information about the Wii U's launch at a event taking place in New York City on September 13. However, the November 18 release date was previously largely speculated as the release date as it is the Sunday before Black Friday.