Paper Mario, Professor Layton, and more have release dates set.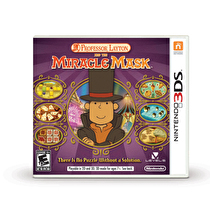 A plethora of release dates have been revealed for Nintendo titles coming out this year on DS, 3DS, and Nintendo eShop.
Notably, key Nintendo titles coming out this fall have been fully dated. Paper Mario: Sticker Star comes out November 11, Professor Layton and the Miracle Mask is set for an October 28 release, Art Academy: Lessons for Everyone! is coming October 1, and Freakyforms Deluxe: Your Creations, Alive! releases on November 5.
The full list can be seen below.
UPDATE: We've reached out to Konami regarding Castlevania Lords of Shadow: Mirror of Fate and we will post a news story when we hear back.