Paper Mario's coming out in November. Luigi's Mansion is delayed. What do we got to say?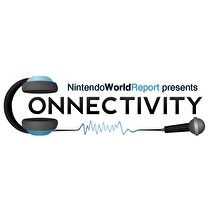 Subscribe via iTunes (Please rate and review, too!)
Neal wrangled Scott on down to the Connectibies 3DS Release Date Round-Up and the two of them hooted and hollered over the hootenanny that is the 3DS late 2012 lineup.
The gang celebrate games they want, like Paper Mario: Sticker Star and Epic Mickey: Power of Illusion, while lamenting the delay of Castlevania: Long-Ass Name 3D and Luigi's Mansion: Dark Moon.
Shoot us a line on the e-mails if you want to check in with us on news stuffs or just how we're doing. We generally like people. We'll even field alternate subtitles for Paper Mario.
This podcast was edited by Neal Ronaghan. The music over the ending is from a GameCube game. Guess. If you get it right, you're awesome.