The amount of downloadable content will be practically doubled by the end of the month.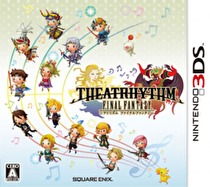 Theatrhythm Final Fantasy has been given a list of add-on songs to be released in North America this August, via a press release.
The 20 new tracks bring the total number of announced downloadable songs to 44, with the potential for more to still arrive after August.
The full list of songs can be seen below.